10 Ways To Put A Small Spare Room To A Good Use
88 Views
26th October 2020
Many houses have a spare corner or a room which seems good enough for nothing. The part of the house is left unused either because it is not required or the members of the house have no idea of how to use it. During the construction of our house, we don't mind much and let the home builders Adelaide create something out of a spare corner. But, when it comes to designing and decorating the home, such spare corners demand the maximum attention. Do you also have a spare room in the home? Let's see what it can look like with a transformation.
Turn It Into A Mini Library
(Image courtesy: pinterest.com)
You don't have to purchase all the books in the world. Bring a cute bookshelf, a table, and a few chairs. Add ambient lighting and voila. Put all the books you own plus purchase some new ones. It will build a good habit of reading in your kids. Plus, it can be used as a study or reading area for your little champs.
Create a home Office
(Image courtesy: tororenovations.co.uk)
Work from home has always been a great way to manage household chores without letting your job hinder. Now, the pandemic has enhanced the value of work from home. A dedicated work from home space requires nothing but lighting and a comfortable sitting space. Having a dedicated workspace will prevent your whole home from becoming an office.
Make It Your Hobby Room
(Image Courtesy: youtube.com)
Following your hobby is one of the most exciting things you can do. What prevents most people from jumping to it is the mess it can create sometimes. If you love crafts, painting, stitching, instruments, gym, or anything that would require some extra space, the spare room is up for great use.
Set Up A Home Theatre
(Image courtesy: zingashome.com)
Watching a movie in the theatre is far different from just spending time with your laptop. A lot of people love watching movies at home just like they do in theatres. Get a projector, some thick black curtains, speakers, and everything else that could contribute to your home theatre. Set up a good movie and you are all done. I didn't forget the popcorn, I know you have them already.
How About A Walk-In Closet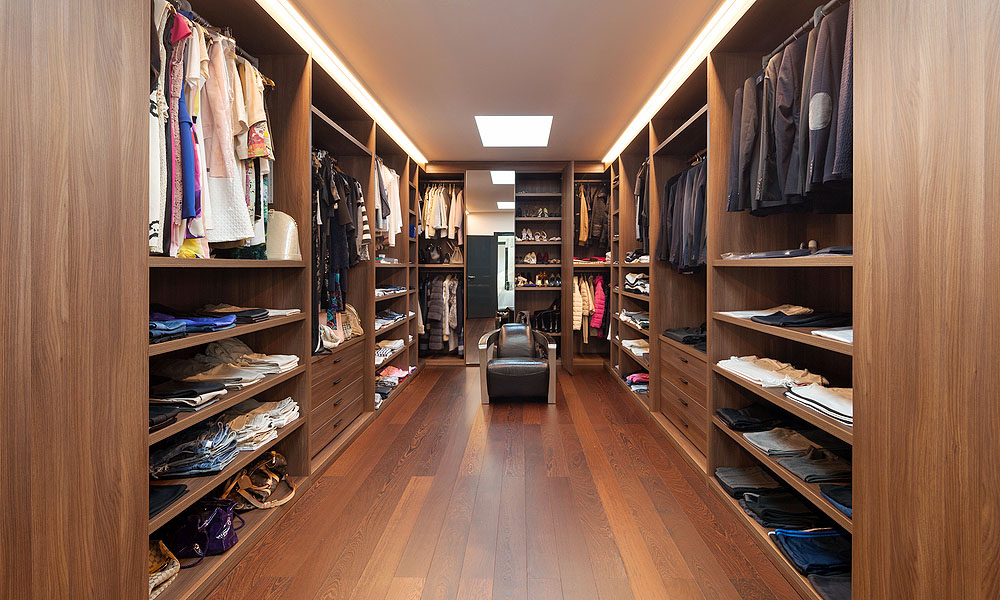 (Image courtesy: europeancabinets.com)
Girls is there a closet that could fit all that you own? I guess no. A walk-in closet is a great utilization of a spare room. Set up your closet, a cute carpet, a beautiful mirror, and that fancy chair you didn't bring thinking it will cover too much space.
Create A Party Room
(Image courtesy: architectureartdesigns.com)
All your bar buddies can join you here if you are ready to get a little fridge and a minibar. Create some vintage sitting and add a chandler on top to get things party-ready.
Make It A Guest Room
(Image courtesy: knightdalestation.com)
Do you have frequent guest visits and that makes you change your sleeping schedule? It's time for an extra bed and a few other accessories. The guest room is a perfect choice if you don't have one already.
Expand The Space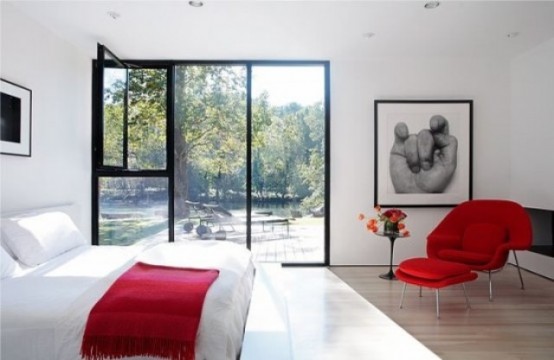 (Image courtesy: digsdigs.com)
You don't like the room, break the walls. Hire custom home builders  Adelaide and ask them if the walls can be broken.  If breaking the walls can expand your living room space, it would be the best decision.
Use It As Laundry Area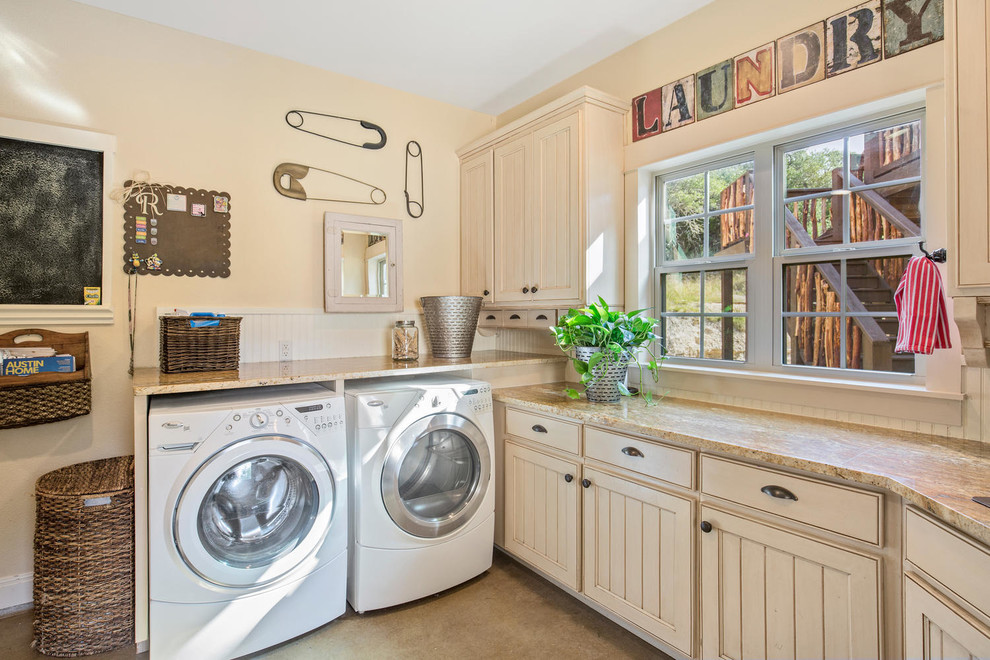 (Image courtesy: decoist.com)
Laundry is the worst thing to manage. Those dirty stinky clothes make you go mad every time you see them here and there. Dedicate the spare room and you will not have to worry more. Throw away all the laundry essentials plus laundry bags. What's more? If the room is close to the entryway, place a small shoe rack. Throw your dirty shoes there and you are done.
Throw A Sofa Bed And Do Nothing
(Image courtesy: thespruce.com)
If you don't want to decorate, just be kind. Get it painted, throw a carpet and a sofa bed. Your "do nothing" space is ready. Chill on the sofa all day and turn it into a bed at night. Doesn't it sound like the best place for a night with cousins? When you are constructing your house, it is important to know the purpose of every part of the home. That's the reason, you must always take the help of an interior designer along with home builders South Australia.